Save the date
4th annual SU2 Conference, Varenna, Italy, October 23-25 2023
With the Turbo workshop on October 25th
The SU2 Foundation is pleased to announce that the 4th edition is taking place at a familiar place for participants of previous editions: Villa Monastero in Varenna, Italy right next to Lake Como.
A virtual participation with a live-stream will be available.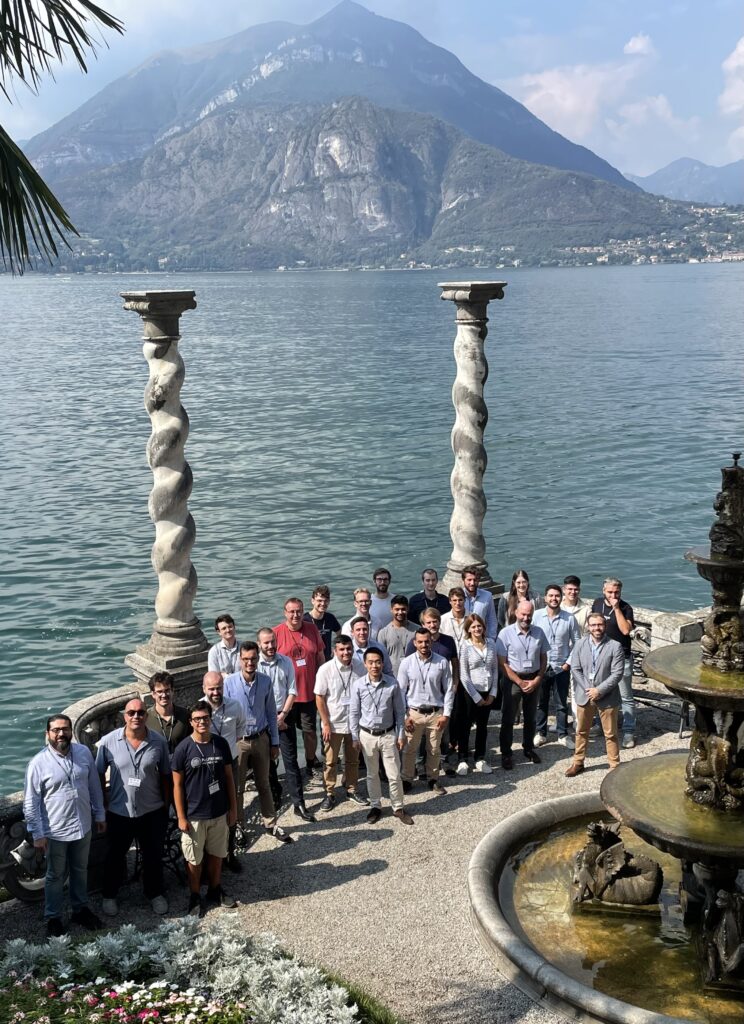 Call for Abstracts
Whether you are an SU2 user or developer, student or professional, everybody is welcome to participate in our upcoming 4th Annual SU2 Conference and share their work with our community. Aside from state-of-the-art research, we also encourage you to share code contributions and work-in-progress.
As part of the event, an exciting workshop on turbomachinery flow simulation with SU2 is also organized. Participants will have the opportunity to learn basic and advanced turbomachinery simulation capabilities and make hands-on experience with the source code.
If you would like to present your work on SU2, please prepare a 250 word abstract about your work. The deadline for submitting an abstract is September 1st (see extension notice below). Please submit your abstract via CMT https://cmt3.research.microsoft.com/SU2CONF2023/ or click the button below.
Abstract submission deadline extension to September 15th. Abstract submission window has ended, however, in case you want to present but have missed the window, please upload your abstract via the link in the button below and contact info[at]su2foundation.org. The organizing committee will review those submissions and decide on a case per case basis.
Abstract acceptances have been sent out, in case you uploaded an abstract and have not received feedback please contact the email address above.
Registration
The registration is now open for in-person and virtual participants via a third party platform eventbrite. Virtual participation is free of charge while the in-person fees are 500€ for (PhD-)students and contributors to the code, the fee is 1000€ for everyone else. The fee pays for the conference venue and catering spanning the 3 conference days, but not for accommodation. The payment is not processed via eventbrite, we will send out a link with payment details after your registration on eventbrite. Note that this can take a short while due to manual processing.
Please click the button below to go to the registration platform, read the short info text and choose the appropriate tickets for your needs:
This SU2 Foundation page is the central place for all updates and latest information, but we do our best to post every major update on the other available channel (slack, twitter, facebook, github).
See you in Varenna!
Organizing Committee
The SU2 Conference 2022 is organized by the members of the SU2 Foundation: Dr. Thomas D. Economon – SU2 Foundation; Prof. Juan J. Alonso – Stanford University; Dr. Eran Arad – Rafael Advanced Defense Systems; Prof. Piero Colonna – Delft University of Technology; Tim Albring – SU2 Foundation; Dr. Pedro Gomes – SU2 Foundation; Daniel Mayer – Robert Bosch LLC; Tobias Kattmann – TU Kaiserslautern; Dr. Nijso Beishuizen – Bosch Thermotechnology; Dr. Matteo Pini – Delft University of Technology
Local organizing committee:
Prof. Alberto Guardone – Department of Aerospace Science and Technology, Politecnico di Milano
Giulio Gori – Department of Aerospace Science and Technology, Politecnico di Milano
Francesco Angelo Caccia – Department of Aerospace Science and Technology, Politecnico di Milano
Luca Abergo – Department of Aerospace Science and Technology, Politecnico di Milano